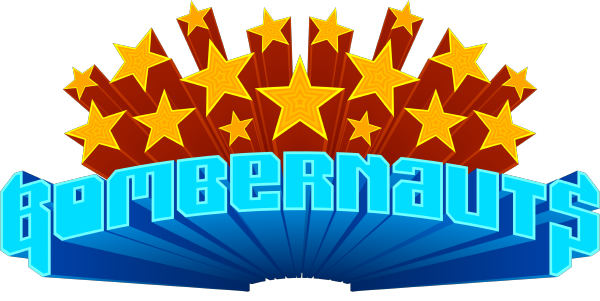 DESCRIPTION
Bombernauts is an explosive online multiplayer battle game with fully destructible voxel terrain. Throw stupid amounts of bombs to blow your robot friends off the world into the deadly lava below where they will surely die a fiery death! If that doesn't work, whack open a few piņatas with your trusty baseball bat, grab some overpowered powerups (like jetpacks, black holes, missiles, luchador masks, and more), and win that way instead! Do whatever it takes to be the last bot standing and claim your well deserved victory!
FEATURES
Drop-in/drop-out online multiplayer so you never have to wait for all your friends to finish getting snacks to start playing!
Dozens of powerups that can all stack together to make unique new super powerups!
Fully explodable voxel terrain!
Over 100 maps to play on with fun special tiles like flammable wood, bouncy springs, slidey ice, sticky mud, and more!
Level Editor included so you can make your own maps and play them with your friends!
EXPLOSIONS!
BOMBS!
ROBOTS!
INFO
SCREENSHOTS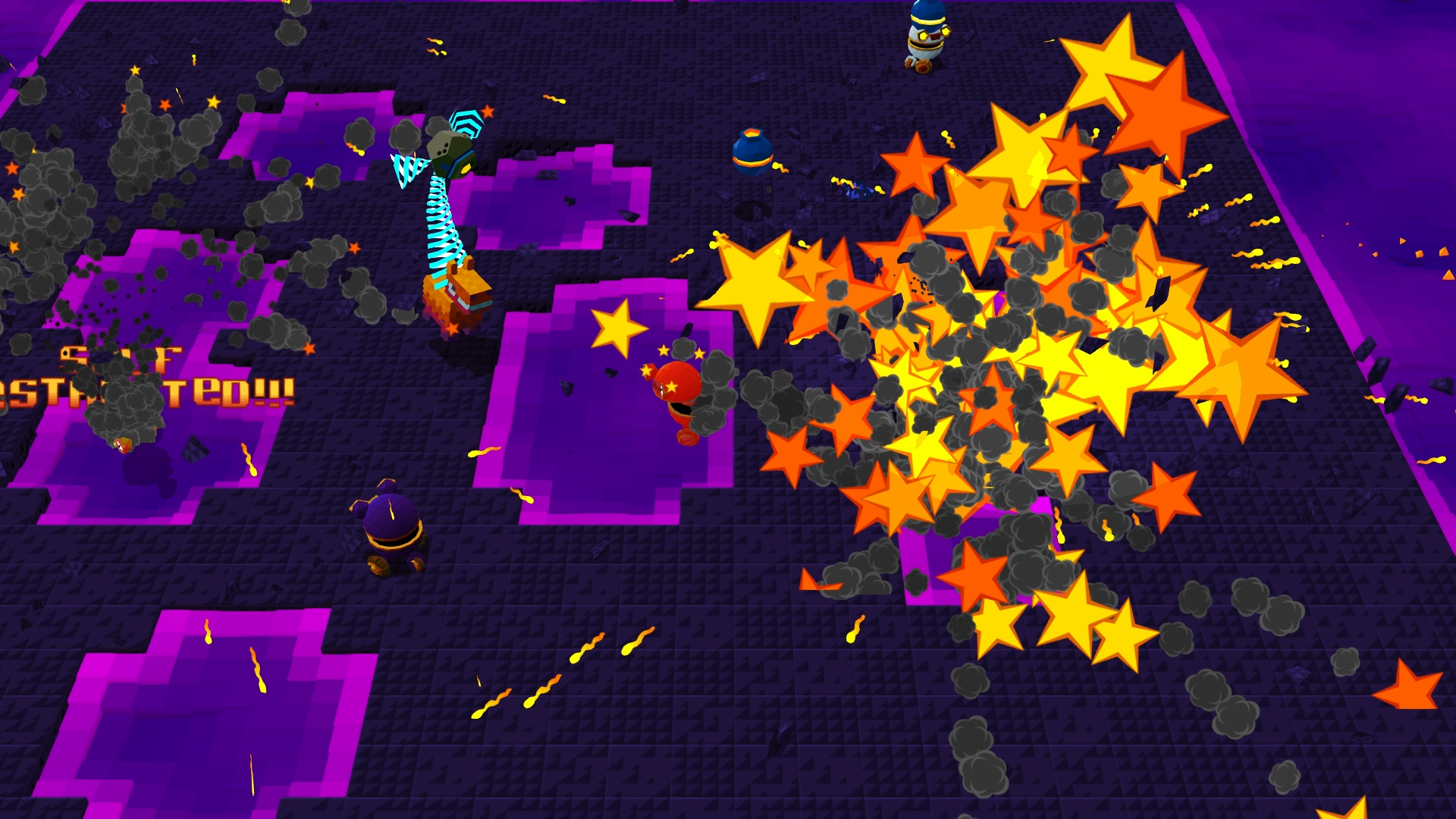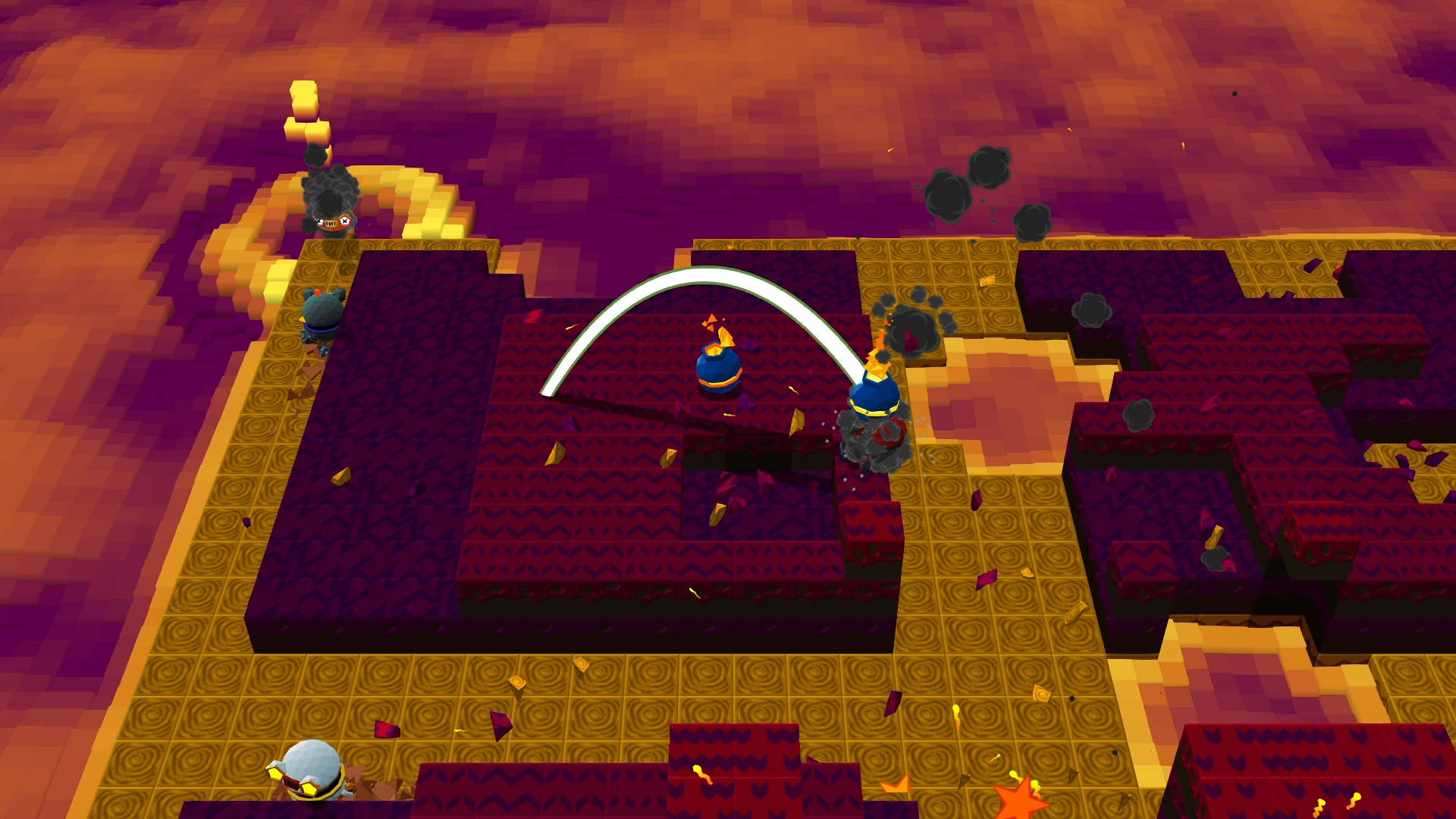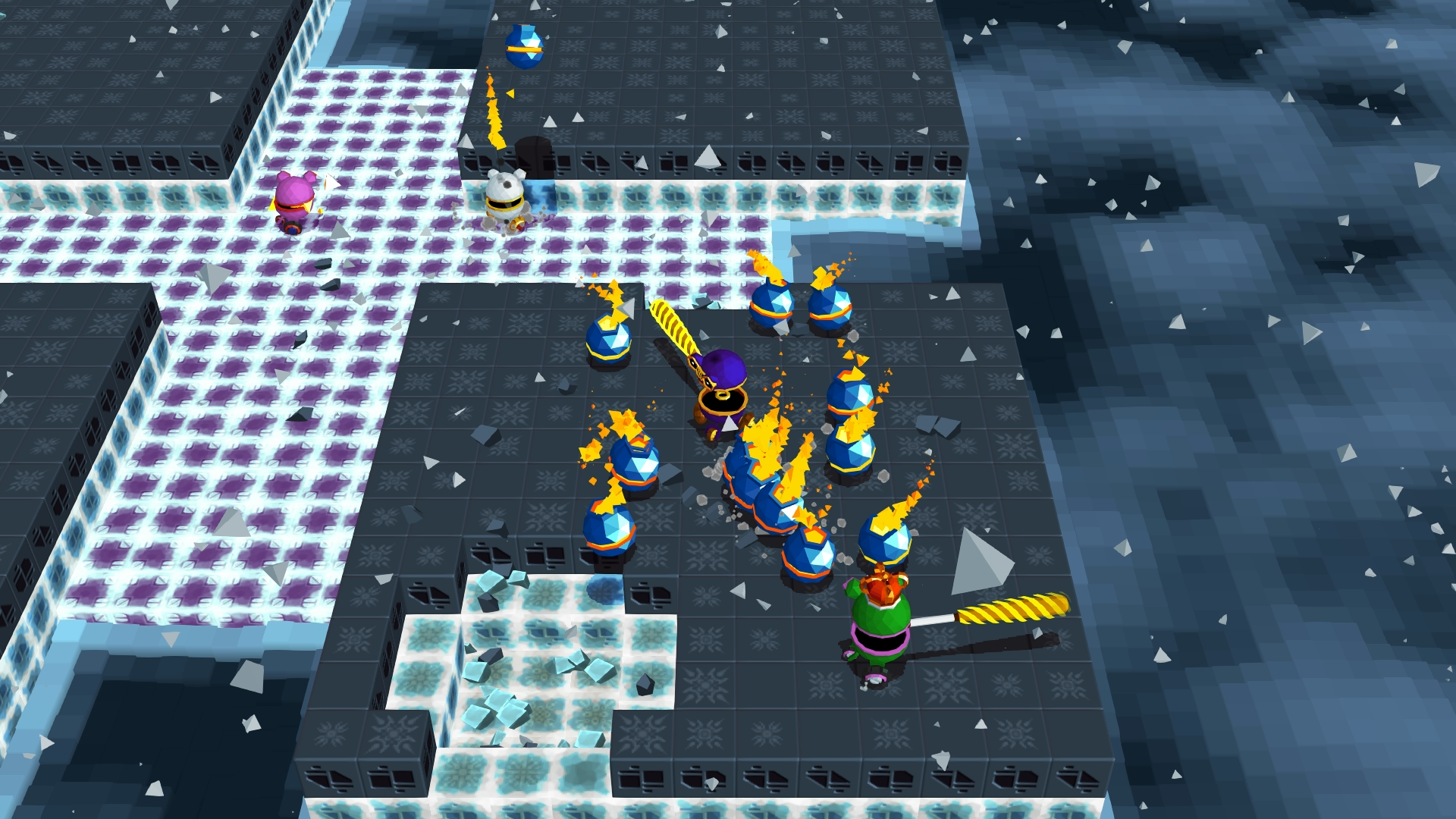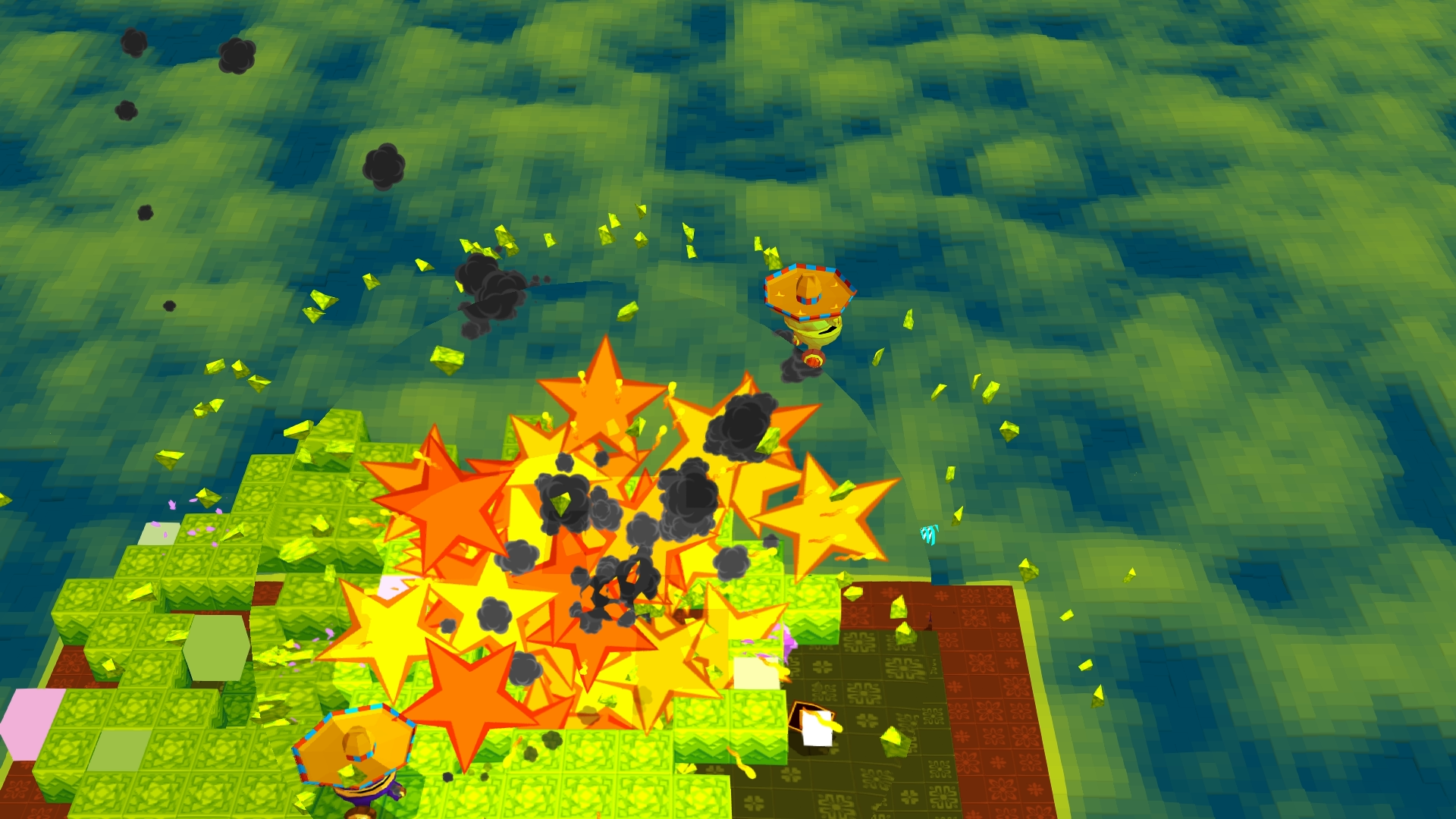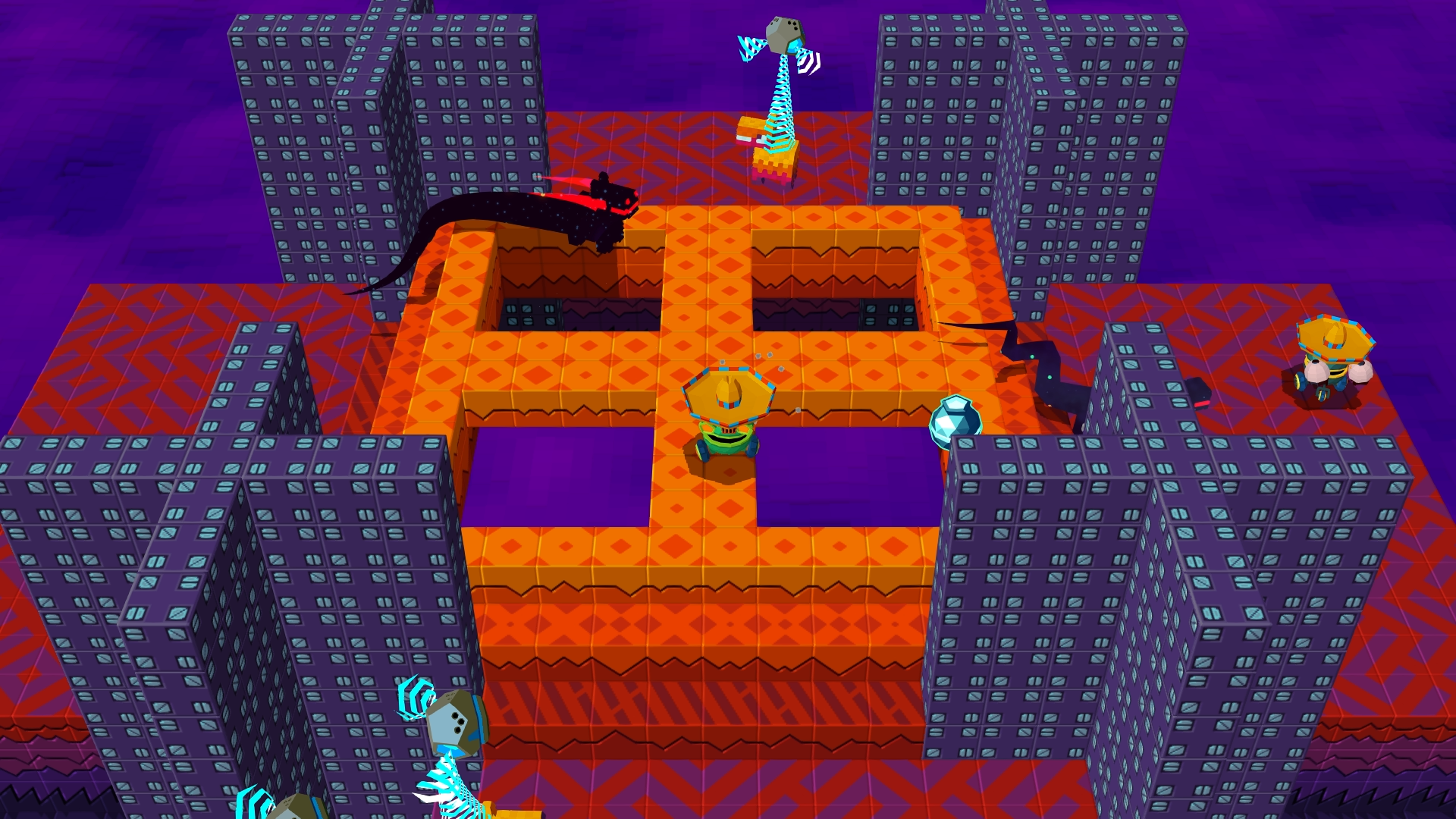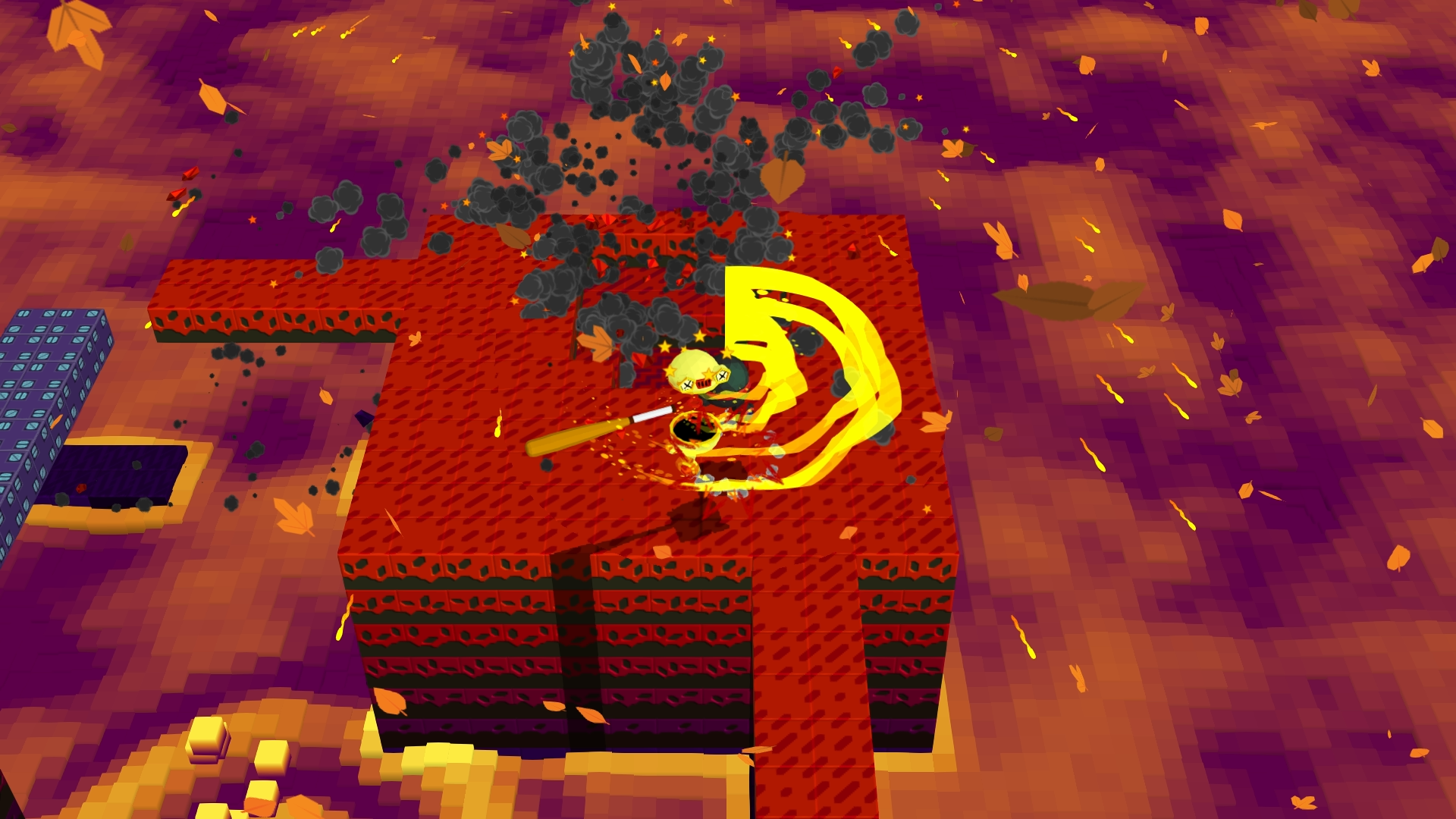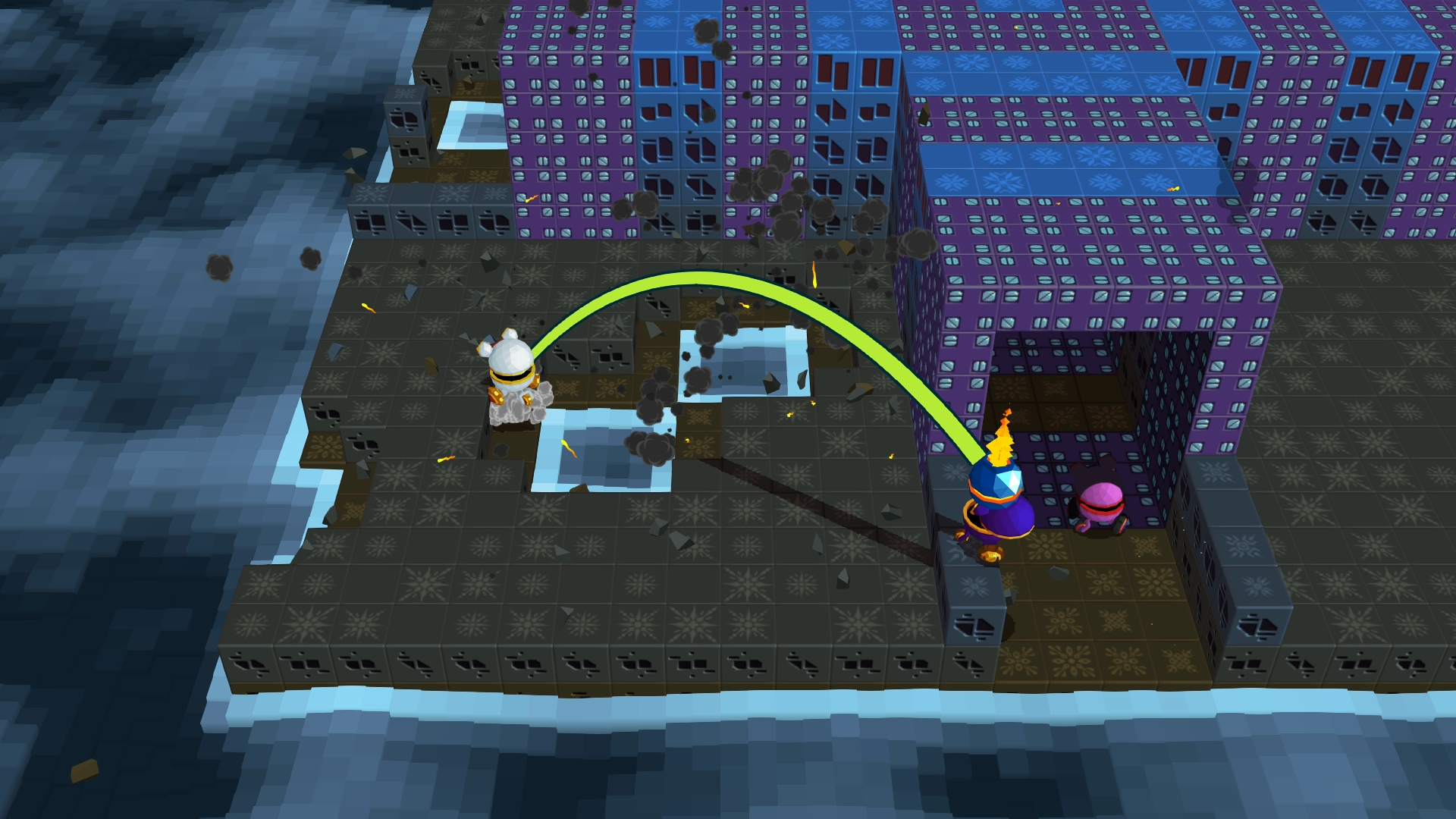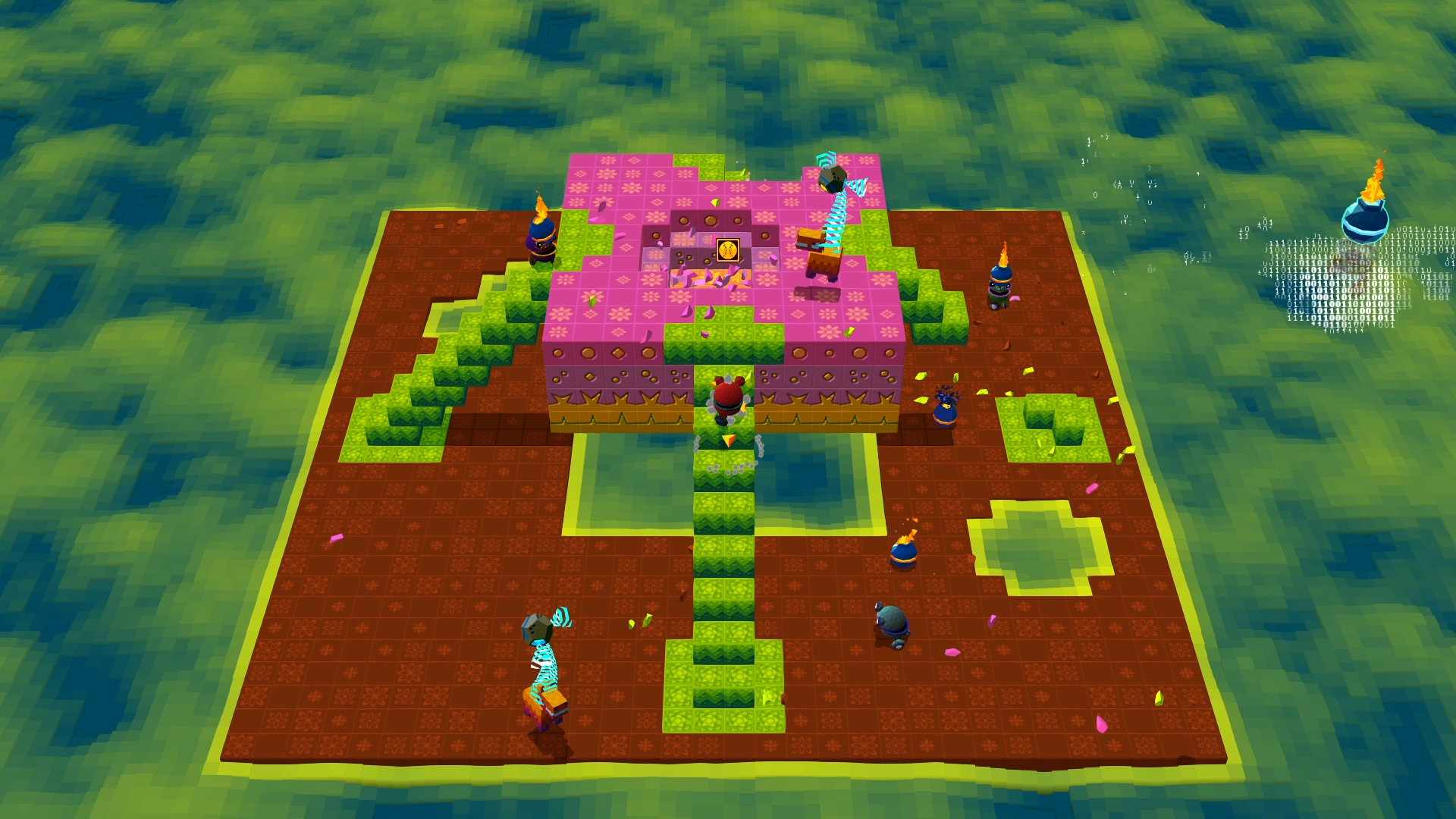 Download All Screenshots+Logo As .Zip
TRAILER
TEAM
Tyler Glaiel (Programming, Design)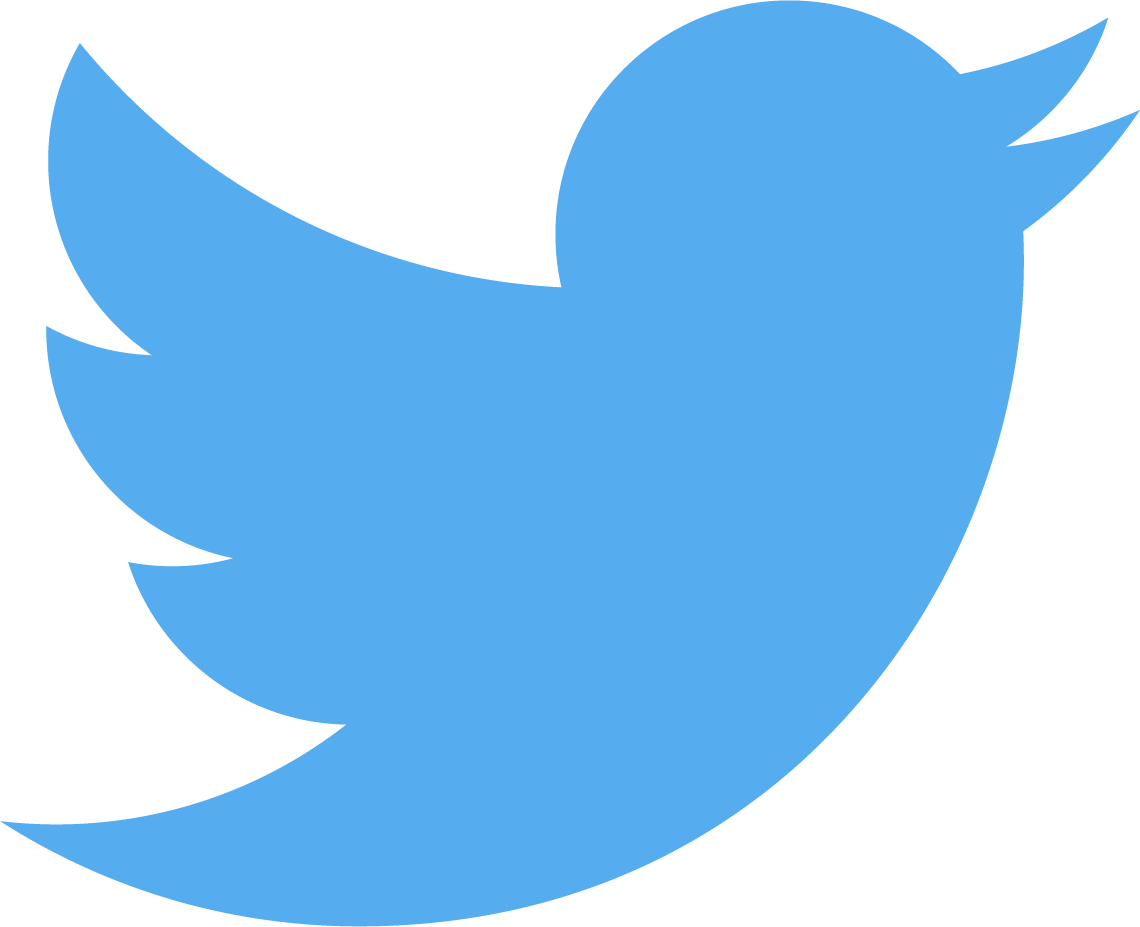 Sven Ruthner (Art)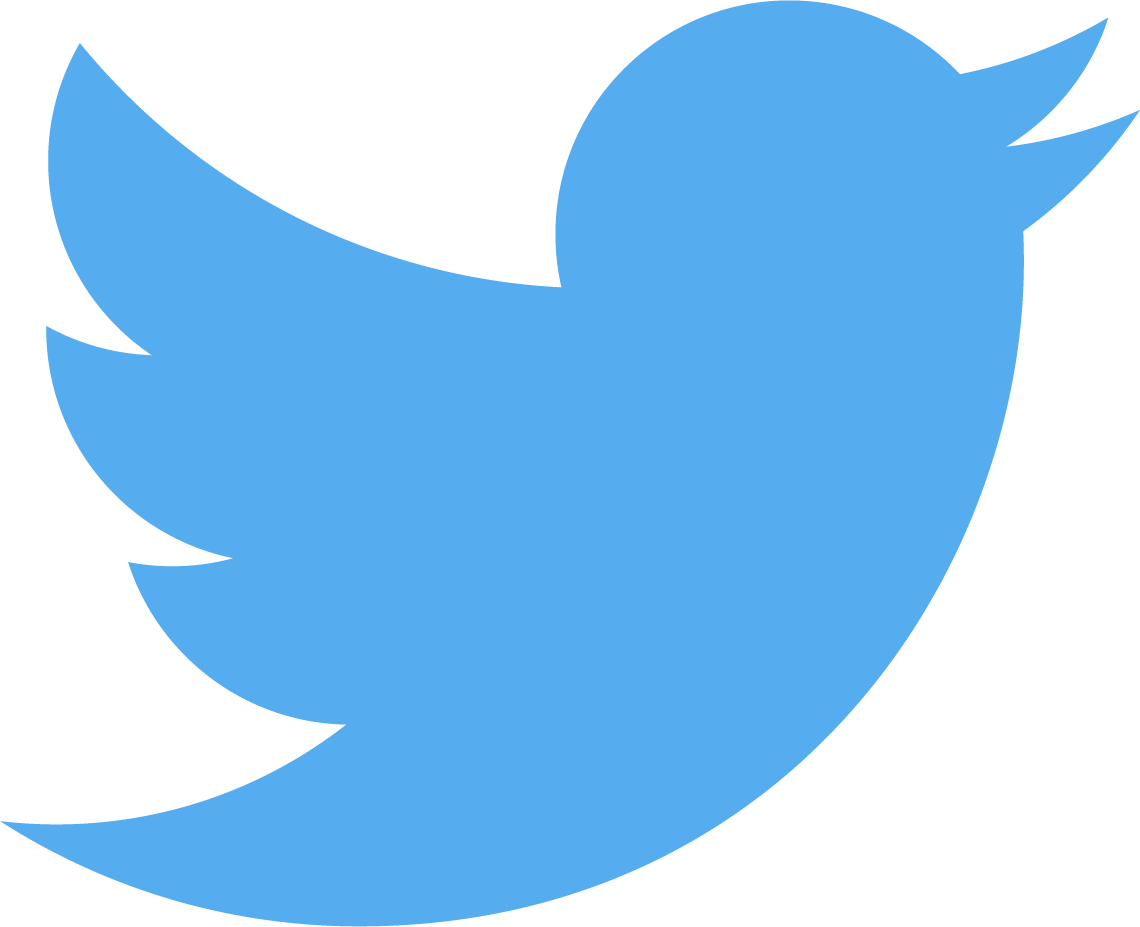 Brandon McCartin (Sound)